- DELIVERY MENU -
Nice N Easy also offers delivery from Monday to Sunday,
with service hours from 12:00 to 23:00 at the office or home.
Telephone: +30 210 3617 201
VEGAN BOWLS
Three coloured quinoa, beluga lentils, sweet potato, avocado, pomegranate, almond milk yogurt and dehulled cannabis seeds
"Pasta" from konjac root with teriyaki sauce, vegetables and crispy onion
add optionally: grilled chicken 1,50€, vegan grilled chicken 1,50€, smoked salmon 1,50€, fresh grilled tuna 2,50€
SALADS
Greek salad on crumbled carob rusk, organic tomatoes, cucumber, rock samphire pickled, bio olives & olive oil from monastery of Holy Mountain and feta cheese
Wild arugula with seasonal mixed greens, cherry tomatoes, freekeh, balsamic vinegar sauce, thyme honey, mustard and lazareto cheese from Ithaki
Goat cheese, mixed greens, mustard leaves, pickled mushroom, sun-dried tomato, mavrodaphne wine dressing
Caesar salad with iceberg, whole-grain croutons, roasted chicken fillet and cheese flakes from Xanthi
Buffalo burrata from Kerkini, pistachio pesto, raisins, pumpkin confit, green wheat and truffle.
VEGAN MENU
Homemade vegetables spring roll and sweet chili mayo
Pizza, tomato sauce, basil, vegan chicken, mushrooms and vegan cheese
Grilled ciabatta bread, guacamole and vegan chicken
The Katharine Hepburn
4,90 €
Wild mushrooms sautee, with lemon & garlic, infused with thyme
Tacos with cauliflower tabbouleh, sweet potatoes, kale, horseradish and lime mayo
Mexican sweet potato with black beans, sprouts and maple syrup
PASTA
Bio gluten free buckwheat penne, fresh tomatoes sauce, organic cherry tomatoes, broccoli and anthotyro cheese
Pacceri pasta with smoked pancetta and black truffle cream
The Marcelo Mastroganni "Vegan Pastitsio"
7,90 €
"Greek vegan pastitsio", minced soybeans and almond milk cream
Salmon oven baked, white miso, sun choke mash and shimeji mushrooms
Black Angus USA tagliata, baked veggie roots and chimichurri sauce or truffle oil
The Bogie And Bacall
10,90 €
Chicken breast, teriyaki sauce, crunchy potatoes, and green asparagus
The Pamela Anderson
9,90 €
Turkey burger with oat, white and wild rice with herbs and black mustard sauce
BURGERS
Buffalo burger with mince from Kerkini, cheddar cheese, caramelized onions, coleslaw, cucumber pickles, brioche potato bun, sweet potatoes oven baked or French fries.
The Michael Jackson
9,90 €
"Skinny" buffalo burger gluten-free mince from Κerkini, iceberg and mixed green salads
Chickpeas burger falafel, tabbouleh, harissa mayo, beetroot hummus, tahini & sesame bun
SWEET SENSATIONS
Toffee, banana, caramel mousse, biscuit base
Chocolate pie, caramel sauce
Semolina halvah, Corinth raisins, walnuts
SANDWICH
The Antony Quinn Quesadilla
5,80 €
Tortilla with chicken fillet, Gouda cheese, vegetables, avocado, and sweet chili sauce
Smoked salmon bagel, Philadelphia light, infused with horseradish, cucumber, and chives
SOFT DRINKS - BEERS
Coca Cola Classic, Light, Zero 330ml
1,30 €
Bottled water 500ml
0,50 €
HOUSE WINES (Bottle)
WHITE WINE
Τetramythos / Νice n Easy (BIO)
12 €
Malagouzia-Sauvignon Blanc / P.G.I.Achaia
RED WINE
Τetramythos / Νice n Easy (BIO)
14,50 €
Agiorgitiko / P.G.I.Achaia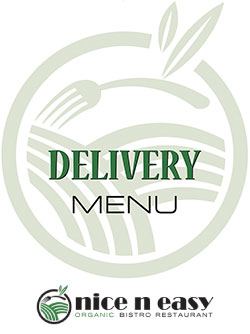 -DELIVERY HOURS -
Monday – Sunday 12:00-23:00